JM Safety Training Limited © 2021 All rights reserved.— Company Registered in England 7153799




To enable the participants to acquire the skills and knowledge required to operate lift trucks safely and efficiently and to take both theoretical and practical Test of Basic Operator Skills as Recognised by the Accrediting Bodies Forum 2000, or an appropriate test devised to incorporate the operational use of the lift truck within the trainees working environment.
The practical test will be decided prior to the commencement of the course depending on a site survey or information given by the company requiring training.
• Introduction to the fork truck, controls and instruments.
• Starting, moving, steering and stopping the fork truck.
• Battery Care / Refuelling Procedures.
• Handling unladen and laden pallets.
• Driving on / off Ramps.
• Vehicle Loading and Unloading.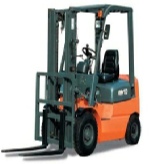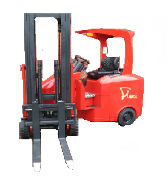 Fork Lift Truck Driving -
This course is designed for participants to understand the engineering principles and safe operational practice of fork lift trucks.
Where subjects can not be covered practicably then they will be either simulated or covered orally followed by an appropriate theoretical test.
• 5 day course for 3 trainee's.
• 4 day course for 2 trainee's
• 3 day course for 1 trainee.